About the Hareruya Pros
Hareruya is Japan's most leading Magic: The Gathering store. We Hareruya supports entertaining players in over 30 different countries, Some players show more talent than others, and they become star players. When star players gather, they form a Pro team. A pro team called Hareruya Pros! Starting with the players who have earned the Player of the Year, and Hall of Famers, Hareruya Pros have famous talented players. With a pro team born in Japan, we form with players from 12 different countries. We try to entertain not just Japan but the world! So please keep supporting Hareruya Pros!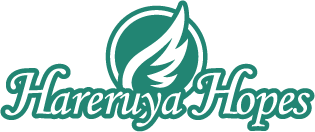 About the Hareruya Hopes
We want to support the future star players. With such strong enthusiasm that Hareruya had, in January 2017 Hareruya Hopes was born. This group was named, wishing to seek a future generation filled with "Hopes". With support from Hareruya, players worldwide who wanted the Magic community to grow joined the Hareruya Hopes as they practice and play for the glory they might achieve in the near future. In August 2017, Hareruya recruited the Hareruya Hopes. As a result, 34 players from 26 different countries joined the Hareruya Hopes. A dream "We want to spark the Magic" that Hareruya has, and a bright future "Hopes" has, please give us the on going support to the Hareruya Pros and Hopes!

About the Hareruya Girls
Hareruya always aims to excite the game of Magic. Fortunately, we have met influencing girls that share the same aim and passion.
We are here to support these girls in different regions to excite Magic, the game we love even more.